Customer: Coldwell Banker Real Estate Corporation

---
For 100 years, the Coldwell Banker® organization has been a premier provider of full-service real estate. Coldwell Banker Real Estate Corporation, a subsidiary of Realogy Corporation (NYSE: H), has more than 3,800 independently owned and operated residential and commercial real estate offices with over 126,000 Sales Associates globally.
At Issue:

---
The top marketers at Coldwell Banker knew that Social Media technologies were growing fast and one in particular grabbed their attention; Second Life. They wanted to make a big splash on their entry into the most dynamic and quickest growing virtual world, and if they acted rapidly they could be the first national real estate firm to establish a presence in Second Life. Their intuitive feeling was that they had the chance to do something special with their brand, and they were trying to find the best fit.
After spending more than twelve months researching the market, Coldwell Banker and their Online Marketing Agency of Record, Kinesis Marketing, decided on Code4Software for their entry into Second Life.

Code4Software suggested Coldwell Banker put their Second Life Headquarters on the Main Land and not get a private island as many others had proposed. This gives them much more fly-by traffic as the curious stop by to check out this large new structure on the Southern Continent.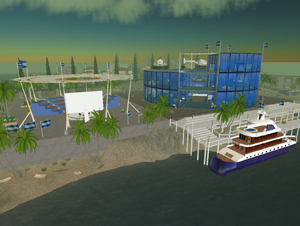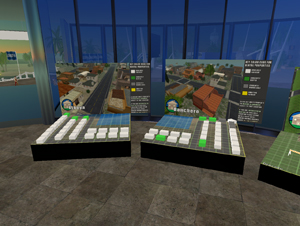 Code4Software created rental communties for Second Life residents, specifically geared to those who were newer. Low prices and quality builds encourage the curious to get their feet wet with virtual real estate for very low upfront costs.

Innovative in-world interfaces help the customers decide which properties are available and help the Coldwell Banker Virtual Real Estate Agents keep control of virtual property sales.