Customer: Mattel Media

---
Mattel Media is a now discontinued brand of toy giant Mattel. Mattel is the world's premier toy brand with over 25,000 employees worldwide. Mattel spun out several media companies to capitalize on the emerging electronic entertainment market, and has since returned them all under the main Mattel brand.
At Issue:

---
Mattel has the popular Matchbox brand of toy cars and vehicles. Matchbox has a license with Caterpillar, the world's leading manufacturer of heavy earth moving equipment. Matchbox has premium line of Caterpillar die cast vehicles and desired to create a video game for the same target audience, boys from 5-10 years of age. The first attempt at design left Caterpillar upset and they were considering pulling thier license for the product. Mattel Media needed to get Caterpillar on-board as soon as possible to keep their long established relationship strong.
The Solution:

---
The first go at design was called Build It! Wreck It! and this had Caterpillar up in arms. They needed a new metaphor that did not include wonton destruction. We came up with the solution quickly.

The new metaphor of "Big is Small, Small is Big" was created, and the virtual backyard was concept was instituted. The name was changed to "Big Dirt Movers" and was released under this title.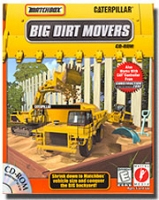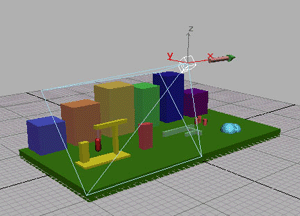 Using an isometric three dimensional view, a play zone would be created that would show case several Caterpillar vehicles in each zone, set in context with the tasks necessary for that zone.









Five zones would be created, all set in an idealized back yard, with common every day objects appearing as gigantic as compared to the Matchbox Caterpillar vehicles, but the work zones them selves would be properly scaled.